I use hair elastics all the time and since I do, I wanted to add a little fun to it.
So I started making my own and started selling them on my Etsy site
Erika's Chiquis Jewelry
.
So if your thinking about some unique items for your hair , here are some examples of what I have.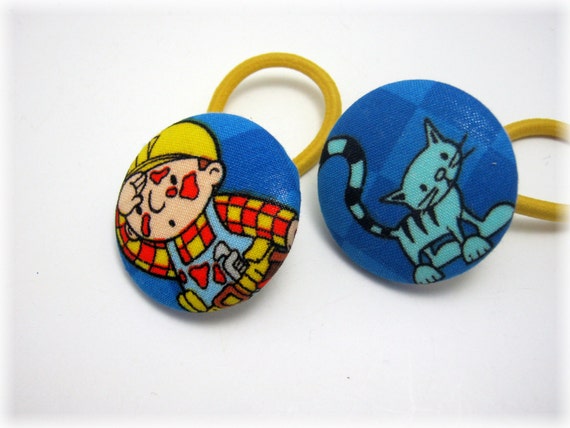 Bob the Builder here