This is an older post I had in my drafts since 2011 that I never put up so I thought I post it now even though I've already put up some of these sites before.
I have been enjoying seeing all kinds of different sewing/crafting rooms. I thought I post some up so you could enjoy too.
From a
Messy Jesse
a organized sewing room. Very nice. More pics on her blog.
This from
Home Designing
on their Craft Room and Home Studio Ideas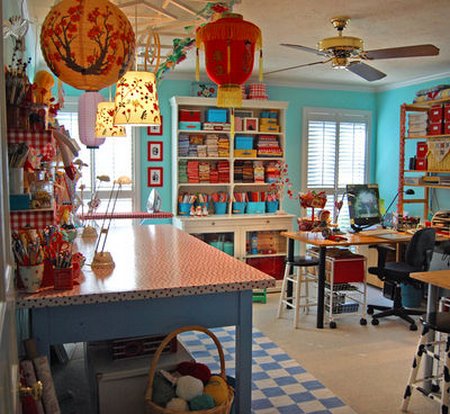 From
All Sorts
this awesome bright studio
.
More here

-check it out.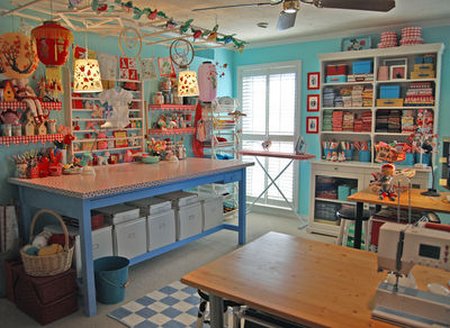 From
Home Sweet Home
she has a picture of this sewing room original from Better Homes and Garden.
From
Sew Many Ways
is a lot of photos of her sewing room.
More
photos
are here of this lovely room.
This colorful room is from
Mod Kid Boutique
is wonderful. Check out the site for more photos.
I hope that was fun and maybe inspires you do something cool in your sewing room.